Welcome To Funscapes
Transforming backyards across the Greater Toronto Area
Welcome to Funscapes.ca Backyard Entertainment Solutions, your all-in-one source for residential playground products and services!
SALES & SERVICE
Explore our web-based showroom with the help of one of our experienced sales consultants through email, over the phone, or in person with our House Call service.
INSTALLATION
We offer installation services for all our products throughout Toronto and the surrounding areas.
MAINTENANCE
Whether you need help with our products or another alike, call us to schedule an in home consultation today!
Why Choose Us
Funscapes has transformed hundreds of homes in Toronto and across the GTA.
Wide Range of Swing Sets
We carry a variety of different sizes and options to fit your yard and help you make the most of your space!
High Quality
Our swing sets are made of the highest quality materials to provide your family with years of fun!
Affordable Prices
We deal directly with the manufacturer to be able to provide the lowest prices on our all swing sets.
In today's digital world, kids spend far too much time staring at screens. Give them the chance to be active, enjoy the outdoors and use their own creativity playing on a swing set within the comfort of your home. We're here to help you find the perfect swing set for your backyard!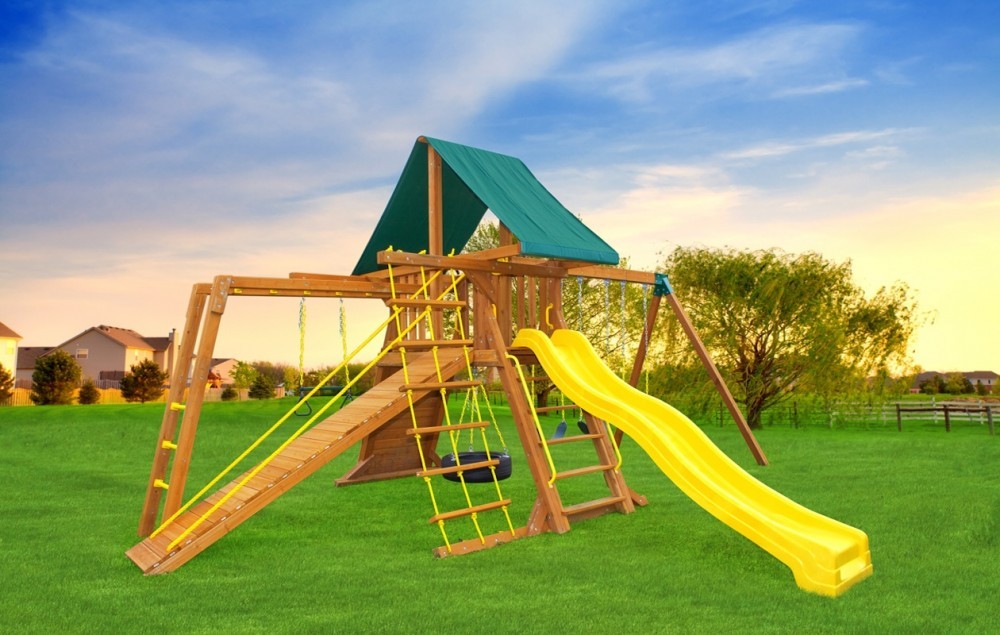 "Thank you for assisting me in choosing the right swing set for my family. The installers were wonderful. My son Brent watched them from start to finish. They were very good, kind hearted individuals. I really appreciate how well they treated my boy during the process of building my Fantasy Swing Set. Thank you."
"The guys got the house up and the kids are thrilled with it! It took some patience on the part of the crew of workers to get it done. Despite the difficulties, they and we are so happy with the end-product. I thank you for your patience and availability in all instances!"