The Straight-Base Series features swing sets with classic vertical post construction. This simple but unique design allows for easy levelling without spending a fortune on landscaping or site preparations, and is what makes swing sets from the Straight-Base Series the best options for extremely uneven or severely sloped yards. Available in medium (Dreamscape), large (Dream) or extra-large (Ultimate), they all feature a lower play area which can either be left open as space to run through, or transformed into a built-in picnic table, enclosed bottom playhouse with floor, or sandbox with cover (bottom playhouse and sandbox add-ons not available on Dreamscape). Every swing set in the series comes standard with an elevated clubhouse, rock wall, ladder, rope ladder, and 3-position swing beam. Pick one of our pre-designed configurations or design your own with add-ons and accessories to suit your family's needs.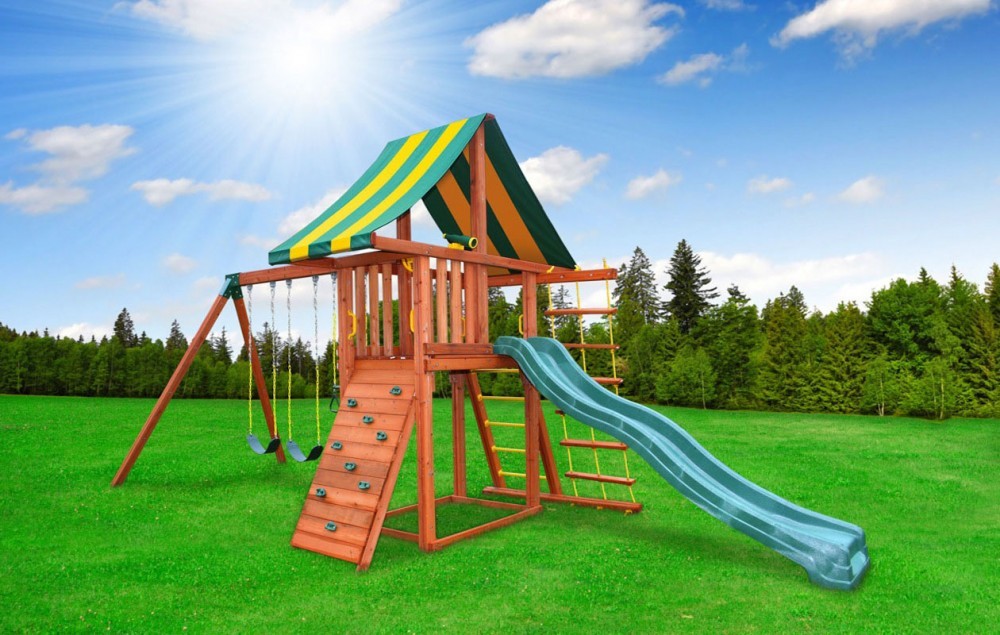 Smallest version of our most popular Dream Swing Set.
Add a picnic table, bottom playhouse or sandbox under the clubhouse.
Great for compact backyards and smaller spaces.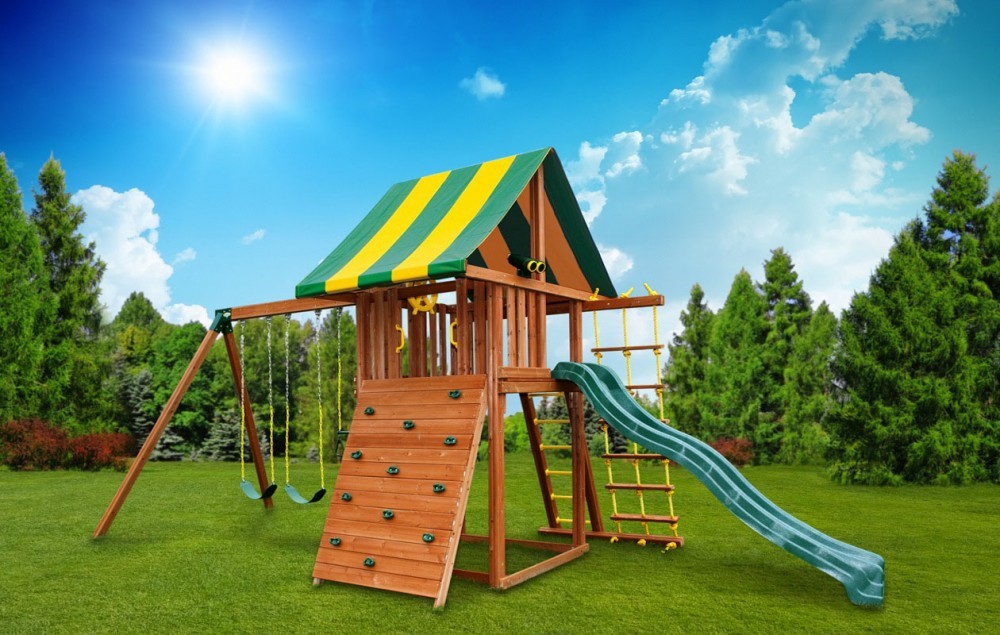 Our flagship backyard play-set model.
Customize with a picnic table, bottom clubhouse or sandbox add-on.
Perfect for any size yard or play area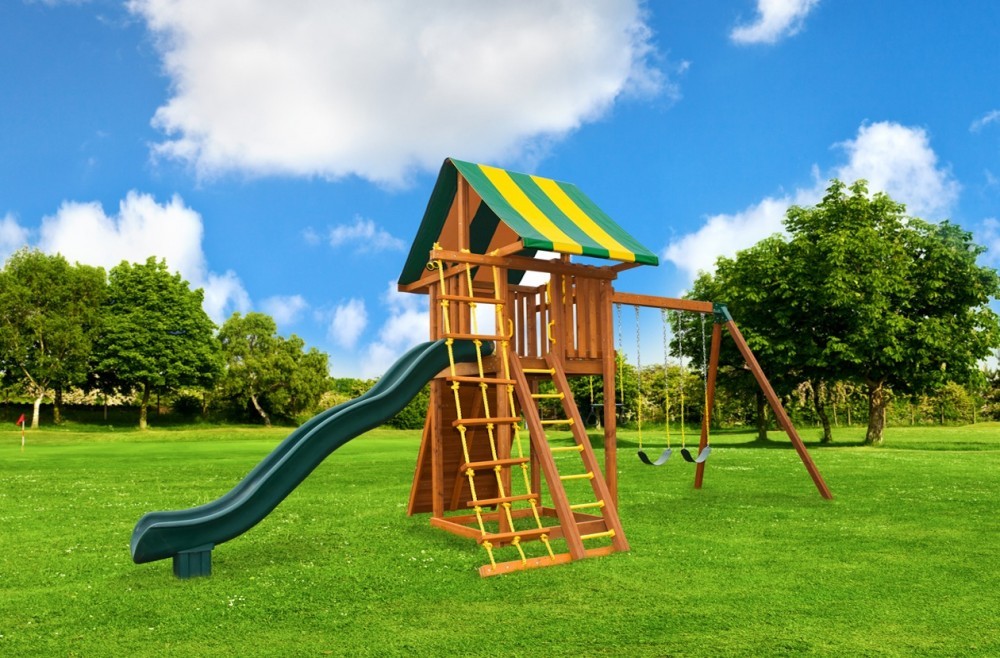 Largest version of our most-popular Dream Swing Set.
Add an extra-large picnic table, enclosed playhouse or sandbox.
Ideal for growing families and kids of all ages.